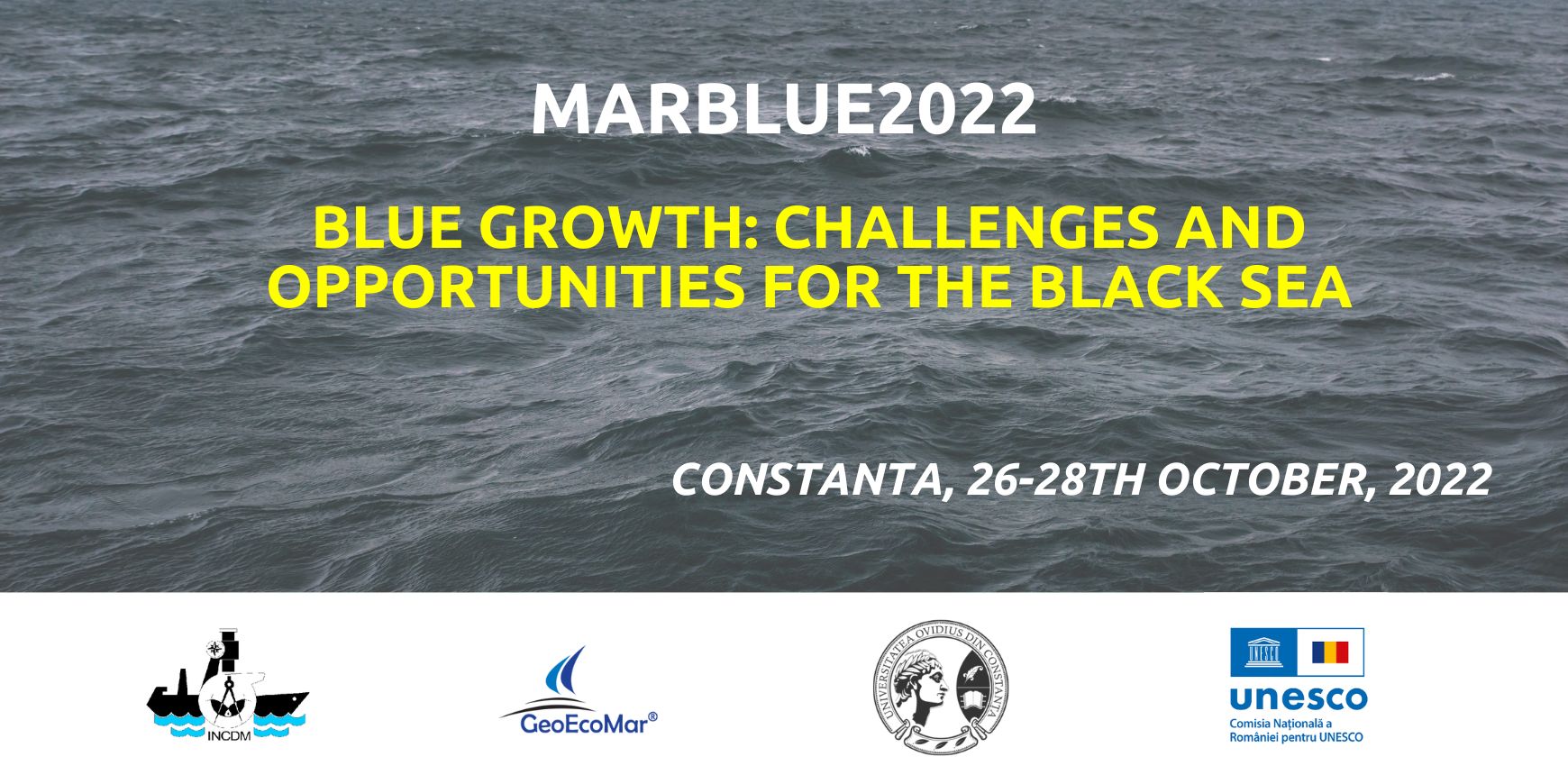 26 October 2022 02:00 – 28 October 2022 02:00
Constanta, Romenia
The MARBLUE 2022 conference aims to provide a space for fruitful discussions for the protection of the Black Sea. The event stimulates dialogues related to fundamental research and technological innovations between scientists and companies involved in research and development. 
Blue-Cloud at MARBLUE 2022

Dick Schaap, Blue-Cloud Technical Coordinator, is going to present the project at MARBLUE 2022. During his presentation, he will present the main objectives of Blue-Cloud, highlighting its position in the EOSC (European Open Science Cloud) ecosystem by establishing a cyber platform for collaborative FAIR and Open Science. During the presentation, the attendees can discover what are the main three assets developed by the project:
Blue-Cloud Data Discovery and Access Service (DD&AS): facilitates access to 10+ million multi-disciplinary datasets from 10 Blue Data Infrastructures (BDIs). The DD&AS functions as a broker both for metadata and for data access, interacting with web services and APIs from the BDIs. This way, it enables users by a common interface to discover first at collection level which infrastructures might have data sets interesting for their use case, and next, to identify and download relevant data sets at granule level from selected infrastructures.
Blue-Cloud Virtual Research Environment (VRE): facilitates collaborative research. Services include Data Analytics (Data Miner, Software and Algorithms Importer (SAI), RStudio, JupyterHub), facilitating to build and run analytical pipelines, Spatial Data Infrastructure to store, discover, access, and manage vectorial and raster georeferenced datasets, and services for provenance, documenting, and either sharing with selected colleagues or publishing online any generated product (e.g. analytical methods, workflows, data products, publications, notebooks).
This innovation potential is explored by a series of domain-specific Virtual Labs developed by five teams of experts, addressing societal challenges related to biodiversity, genomics, marine environment, fisheries, and aquaculture.
All these assets, including specific services developed within the VLabs, are also available via the EOSC Marketplace. During the presentation, Dick Schaap is also going to highlight background, partnership, approach, key services as developed within the Blue-Cloud technical framework, their potential impact on marine research, and consider the future perspective of the Blue-Cloud for further expansion, development, and sustainable exploitation.