Eurofleets+ Marine Research Infrastructures Management Workshop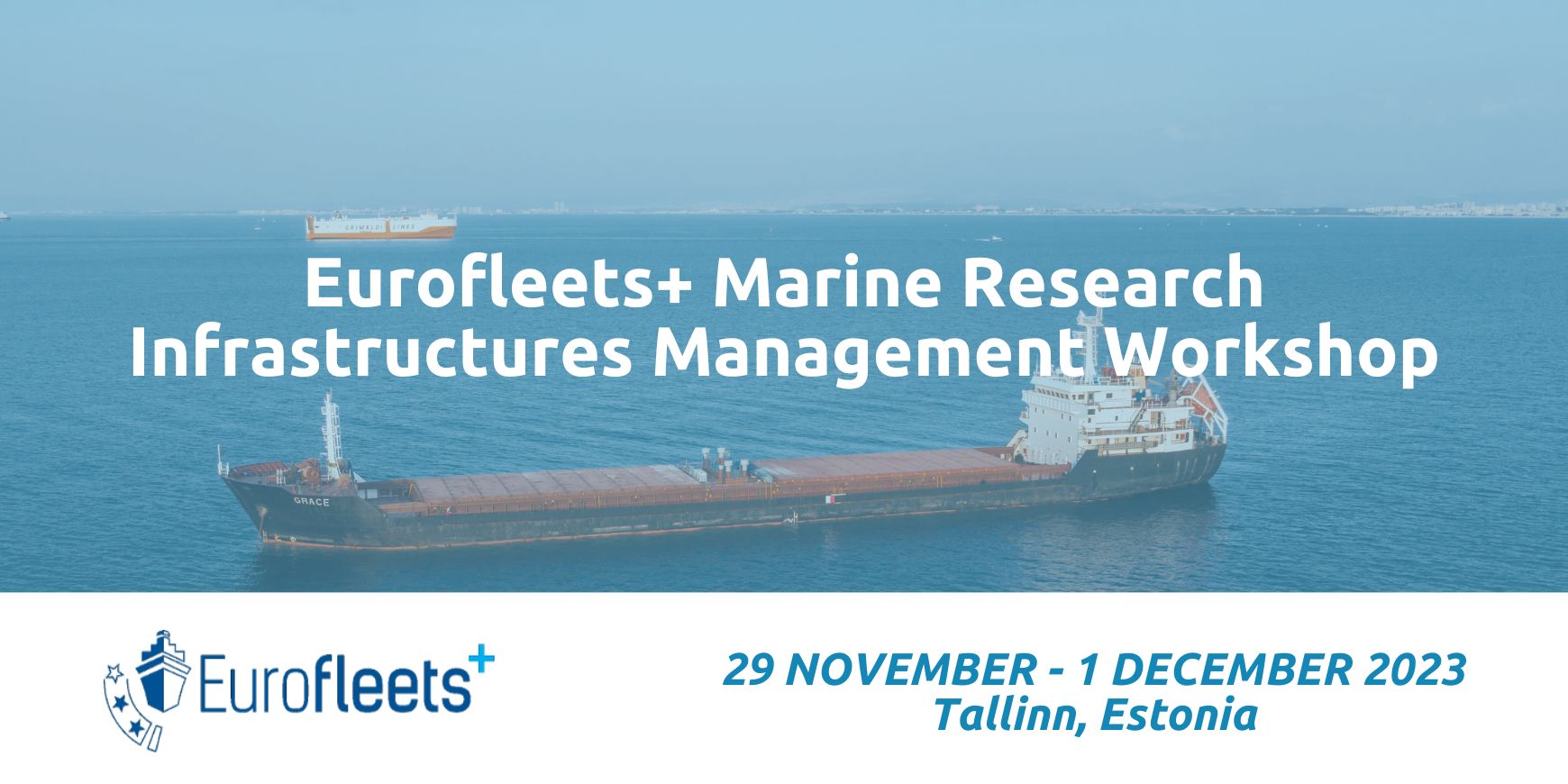 29 November 2022 01:00 – 1 December 2022 01:00
Tallinn, Estonia
Eurofleets+ Blue Skills Workshops - Management  workshop

This Research Infrastructure (RI) workshop is delivered to marine science-related staff by a pool of highly experienced RV managers from Eurofleets+ partner institutes and aims to provide the skills and competencies required to successfully manage research vessel infrastructure and fulfil the logistical requirements of scientific operators. Workshops are also partially broadcast live as webinars, widening the scope of the training for greater impact globally.
This workshop is organised within the scope of the EurofleetsPlus training program and is held at Tallinn University of Technology.
The workshop takes place on 29 November – 1 December 2022 and is offered to Marine Scientists and Marine science related staff that want to improve their knowledge on the different aspects related to the management of a Marine Research Infrastructure.
Workshops elements include:
EU Research Vessels Management – (funding, scheduling, crew and technicians, DIP clearance, IMO regulations, STCW 95, Ship safety and security) including examples from EU RVs operators;
Cruise Planning – Cruise leader and RI manager/operator duties, Cruise planning, Post cruise
Marine Research Infrastructures Management – RI's onboard, RI team operators, mob & demob;
Shipboard Data Management and Data Access – Shipboard data management, data transfer, database (EVIOR, EMODnet, SeaDataNet), the Eurofleets EARS data management suite;
Marine Infrastructures Networks – EurOcean, ERVO, IRSO, EuroArgo, EUFAR…
EU Marine Research Infrastructures foresight – the Eurofleets experience, the Eurofleets Research Infrastructures proposal.
Blue-Cloud Technical Coordinator Dick Schaap, MARIS, took part in the workshop on 30 November, with the presentation "European marine and ocean data management and how to handle data from scientific cruises in Eurofleets+"