Blue-Cloud ESEB Meeting 2022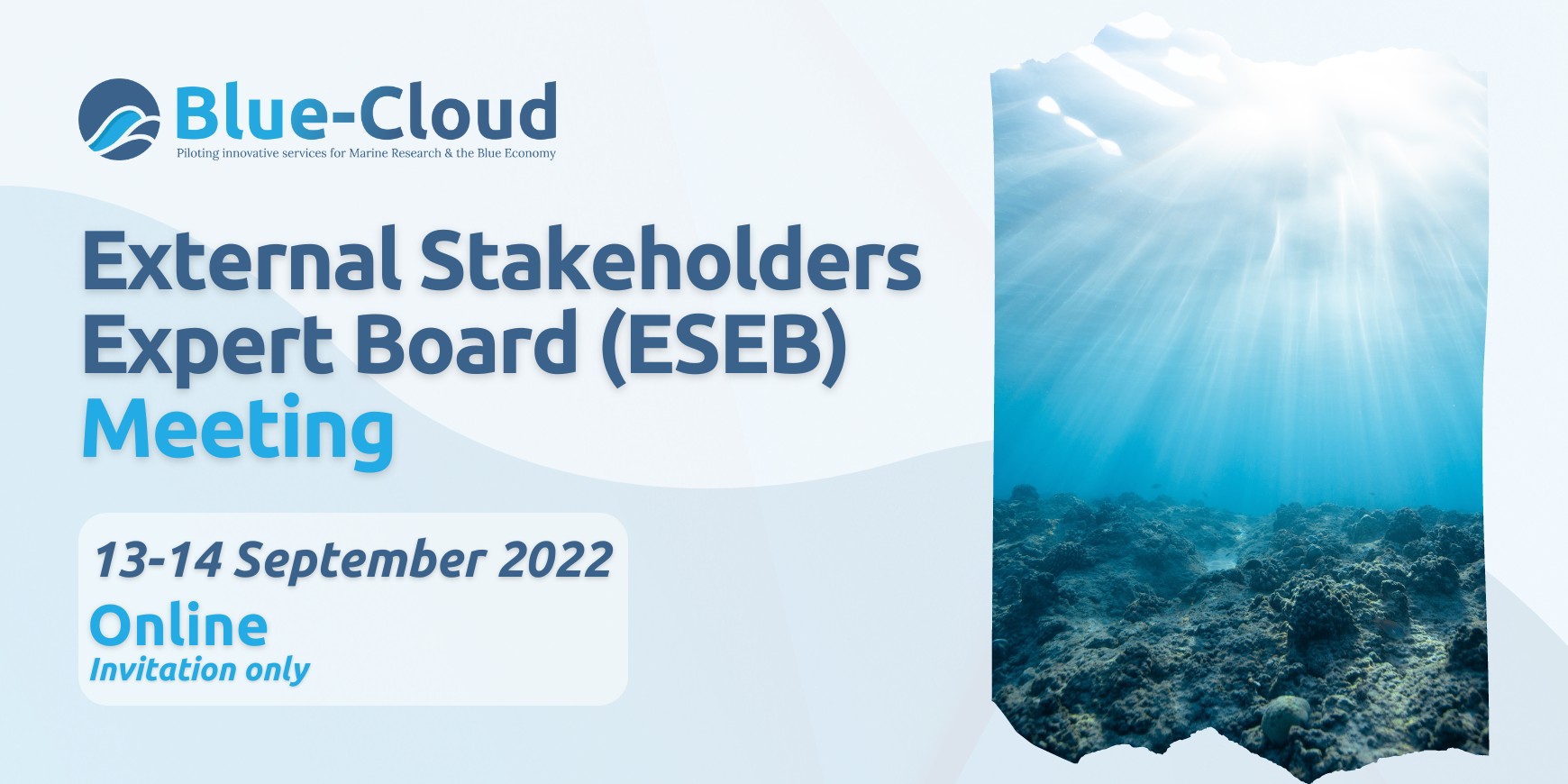 Blue-Cloud Event
13 September 2022 02:00 – 14 September 2022 02:00
Online
The Blue-Cloud team is organising a meeting with its External Stakeholders Expert Board (ESEB) to discuss exploitation and sustainability opportunities for Blue-Cloud, and its upcoming Roadmap. The meeting takes place online over two days, on 13 and 14 September.
The meeting starts on Tuesday 13 September, with afternoon sessions dedicated to providing an overview of the Blue-Cloud exploitation plan, including the project's key exploitable results, its exploitation and sustainability strategy, and business model scenarios. During this session, the Blue-Cloud team members can get the opportunity to hear the ESEB viewpoints and discuss how to go forward on these topics.
Day 2 on 14 September focuses on presenting the Blue-Cloud Roadmap, including policy recommendations where, through roundtable discussions, the Blue-Cloud consortium can gather valuable insights for the way forward. 
The full agenda and registration form are accessible here (The event is closed and can be attended only by invitation).