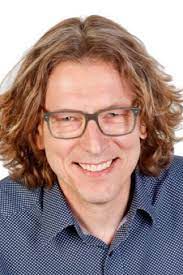 BIO
Rupert Lueck is in charge of EMBL IT Services, which provide the IT infrastructure, services and support around large-scale scientific computing, data management and clouds. This also includes software development and administrative IT to enable data-driven Digital Biology research at EMBL.
Rupert has a key role across a range of the laboratory's international IT collaborations. He serves on several IT advisory boards and represents EMBL in the EIROforum IT group, involving the IT leadership of some of Europe's biggest research centres. Furthermore, Rupert was appointed by the European Commission as an expert member on the Executive Board of the European Open Science Cloud (EOSC). In this function, he also co-chairs the Working Group Sustainability. From 2012 to 2016, he was a member of the management team in the Helix Nebula Initiative, a partnership between three of Europe's biggest research centres (CERN, EMBL and ESA) and industry, to establish a European cloud computing platform.
Rupert joined EMBL in 2005, after seven years in leading IT positions at LION Bioscience, a former global IT solutions provider for pharma and biotech industry. As General Manager he led LION's Professional Services organization and before, as Director Global IT Systems, he was in charge of corporate IT across the company's seven international sites. Prior to LION, he worked in different IT consultancy roles for companies such as Lufthansa Systems and other international businesses from the life science sector.
Rupert holds a degree in Biology and a PhD in Bioinformatics, both from the University of Düsseldorf.