About
The EGI Federation is an international e-infrastructure set up to provide advanced computing and data analytics services for research and innovation. The federated EGI e-infrastructure comprises national and intergovernmental computing and data centres spread across Europe and worldwide. These federated centres make EGI one of the largest distributed computing infrastructures for research. EGI delivers large-scale computing and data analytics services on top of the distributed infrastructure to help scientists to accelerate the process leading to research outputs.
Core Services
EGI service portfolio is supported by EGI's federated cloud providers and data centres. They can be requested by everyone involved in academic research and are into the following categories:
Compute provides fast and flexible compute capacity to fit any research need, from Cloud compute to Cloud Container compute, and High-Throughput Compute. Software Distribution enables users to publish and access software across multiple sites.
Compute Orchestration is designed to give you complete control over your computing resources across the EGI distributed infrastructure. Our services maximise the efficiency of your computing operations, streamline your workload management, and boost your productivity.
Storage and Data: With three specialised services to choose from, we have everything that users and service providers might need to store, share, and transfer their valuable data in a reliable and efficient way.
Security & Identity: EGI Check-in enables single sign-in through different Identity Providers across multiple services. It acts as a central hub that connects federated Identity Providers to many service providers.
Applications: With EGI Applications, you can gain access to online applications, application-hosting frameworks, and a browser-based tool for compute-intensive data analysis. Our innovative services offer a range of features and benefits that will transform the way you work with data.
Type & number of data sets
EGI supports more than 1,000 public and private datasets that are available via DataHub DataSpaces, with more than 1.3 PBytes for data.
Function in Blue-Cloud
EGI supports the interactive data analytics environments for Blue-Cloud: a JupyterHub development environment that provides users access to the JupyterLab interface for interactive execution of notebooks combining text, code and visualisations and access to RStudio platform for statistical analysis with R.
EGI also supports federated login to D4Science with the EGI Check-in service, with multiple authentication sources available: eduGAIN and social accounts, and ensuring compatibility with EOSC AAI.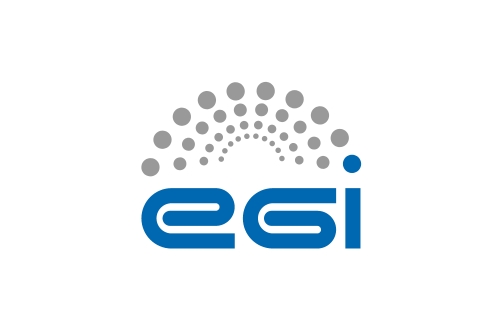 Blue-Cloud partners involved